Though many remember Abruzzi director Tonino Valerii for western fare like Il mio nome e' Nessuno aka/ My Name is Nobody (1973) and Una ragione per vivire e una per morire aka/ A Reason to Live, a Reason to Die (1972), with tonight's review, a complex giallo packed with stylish violence and rare levels of intensity, he proved himself well worthy of mention among the genre's finest, to be sure. To help him execute such a feat, Valerii enlisted the acting talents of Uruguayan giallo-staple, George Hilton, who'd appear in such films as Lo strano vizio della Signora Wardh (1971), La coda dello scorpione (1971), Il diavolo ha sette facce (1971), and Tutti i colori del buio (1972), among others, over the years. Also aboard are the likes of Marilu Tolo, Patty Shepard, Salvo Randone, and William Berger. Andiamo...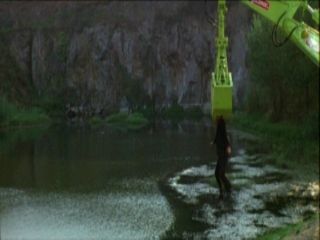 "Dragare la palude... non mie spalle!"
After a choice decapitation-by-excavator effectively ends the final case (and life) of an insurance investigator named Paradisi, the mysterious death is looked into by a tireless police inspector named Peretti (George Hilton), who soon links the man's murder with the unsolved disappearance of a small girl named Stefania Moroni whose emasciated body was found in the same flooded quarry some twelve months earlier. With each lead he follows, Peretti is also faced with a new murder to cope with, as it seems the sadist in the obligatory black gloves that's responsible for the violent killings is always one step ahead of the frustrated lawman, who's also got an insatiable dame nipping at his heels for some horizontal action to the strains of another damned engaging score by the maestro, Ennio Morricone.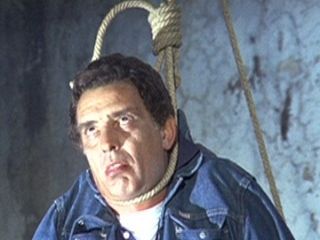 Nothing to see here, just another well-hung Italian guy.
With broad daylight post office stranglings, staged hangings, bludgeonings with heavy statuettes, and even a POV-style blood-spurting death-by-power saw, the killer eliminates all loose ends tying them to the original Moroni murder, though one of Stefania's school drawings offers Peretti special insight into the horrible deeds, and to the ultra-sketchy Moroni family for answers. There's a one-armed war hero named Oliviero(Tullio Valli), and his wife Carla (Monica Randall), a drug trafficker named Canavese (William Berger), a shack-dwelling garbage rummager named Mattia and his common law squeeze, Adele, a pedophile sculptor named Beniamino (a pubescent nude "model" strolls out while Peretti's questioning him), and a few others in the mix. But who could be secretly monstrous enough to hurt children? Fret not, all is revealed in the dynamic final reel of this one, but not by me, here, good sport that I, no doubt, am.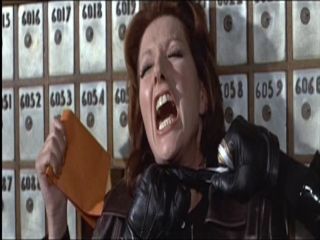 "Qualcuno mi ha finalmente inviato biglietto di S. Valentino!"
Randone is best known for roles in Salvatore Giuliano (1962) and Fellini's Satyricon (1969), among others, while Berger turned up in things like Bava's 5 bambole per la luna d'agosto (1970), Superfly T.N.T. (1973), and even Shark :Rosso nell'oceano (1984) . Tolo would appear in films like Dario Argento's Le cinque giornate (1973), Bluebeard (1972), and Assassinio al cimitero etrusco (1982). Patty Shepard moved to Spain and appeared in movies like Assignment Terror (1970), The Werewolf vs. The Vampire Woman (1971) and Escalofrio diabolico (1972), not to mention Hannah, Queen of the Vampires (1973) opposite Andrew Prine. I have to admit, I wasn't always a huge fan of the giallo outside of the Argento, Fulci, and Lenzi output I'd seen, but as I've gotten older I've come to better and more fully appreciate it's many quirky nuances and twists, much like I'd traded the hops and barley of my reckless youth for the taste of a good wine and a comfortable chair. If my reviews spark your interest in the genre, then you might also trust me when I say that this particular example is among the best of its kind, and a damned choice movie to begin your exploration with. Four wops.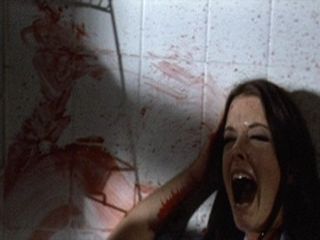 "Non potro' mai ottenere queste piastrelle pulito ora!"