As the kiddies come a'knocking in their most ghoulish attire, with an abundance of sugary treats in mind, with fresh pumpkin pie cooling on the windowsill, and Jack O'Lanterns lighting up porches and sidewalks, as would-be pirates compete underwater with vampires for bobbing apples in a bucket, I've come to find myself pondering the possibilities of my own survival crate needs, should I find myself in the celluloid confines of a horror flick, thanks to an unexpected seasonal muse in the fine folks over at
Man Crates
, your perfect one stop shop for the men in your lives (FYI, ladies, we love to receive gifts too, and especially when they're cool),
masculine gifts

that arrive in crates that you gotta open with a claw hammer or a prybar
, like you were Darren McGavin and his major award in A Christmas Story. How fuckin' cool is that? Before we fill any crates, though, we've got to set the stage with...
The Players:
El Woppo
What a rugged protagonist (?). He's equal parts Eastwood, Bronson, Johnny Wang, and Johnny Wadd. Whatever horrifying situation arises, he's read every book on the subject. He's sat through it in theaters and drive-ins, VHS and Beta, DVD and Blu-Ray, and probably multiple times over, unless we're talking Andy Milligan movies, a guy can only stand so much. He's got protection and safety in mind while he deduces the logical solution, easing the tension of the eerie events with witticisms and dead balls celebrity voices at inopportune moments. He may or may not throw on a Mil Mascaras luchador mask later in the movie, just for kicks. Naturally, he's making it to the end.
Passenger Seat Candy
If you're co-starring in my horror flick, then this would be you, the petite brunette heroine who doesn't necessarily dig her male lead all that much at first, but the calming peace that he manages to maintain around her, and the safety she comes to know eventually wins her over, but by then he'll be playing hard to get for audience laughs, after which, she'll prove her mettle by impossibly saving his ass from eminent death, earning herself the first big horny cinematic kiss, yahzick ways being right ways now, little devotchka.
My trusty sidekick, Suzuki
The Doctor's on board, oh yeah. He'll be steerin' our wheels while me and the dame go horizontal in the back to preserve our species, knowing full well that if he dings the getaway whip, I'll be breaking his balls for days about it. He'll also lead us into danger while checking out an abandoned comic shop as we're stalked by nerd zombies in bloody Nexus t-shirts, and I'll inevitably make a wisecrack about minimal xp gain after briskly and viscerally dispatching them. Anybody else, apart from some side story action for this guy, is body count bait.
Survival Crate Contents: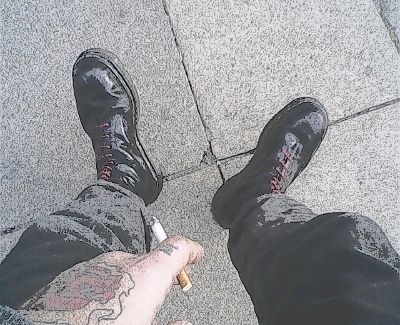 Doc's
My UK12 Doc Marten steelies. No crate needed for these as I'll already be wearing them, the last line of defense. If grounded zombies like their domes kicked to a pulp with these beauties, the upright variety is sure to love getting them spinning wheel kicked off by 'em.
Spikesville Slugger
Whether you're a prowling C.H.U.D., or a Humanoid from the Deep, you're definitely subject to get kissed upside your cranium (Ox Baker, Escape from New York-style) with this little number.
Ingram Mac-10 (M-10)
Two of these'll suit me fine. Even the most supernatural of serial killers are slower to the prey once they've been rendered legless by twenty-two hundred rounds a minute. Any religious artifacts, rifles, shotguns, handguns, chainsaws, etc. necessary to thwart evil can be picked up on the road later...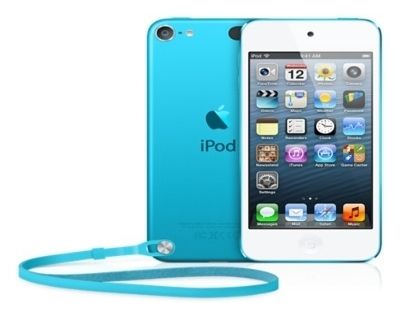 IPOD
64GB of tunes, from heavy psych to hardcore, classical to classic country, and especially metal, which we all learned sounds heavenly in those times of panic, as proven by Dario Argento and Lamberto Bava back in the eighties. That's almost Detroit Lions colored, too. Nuge.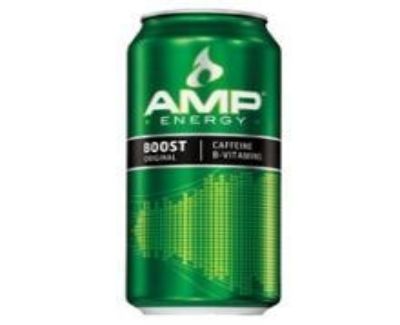 AMP
There's a weekend cooler full of this stuff in the crate. There'd have to be, as it is the caffeinated, appley, sugar syrup of champions, and we're gonna need that.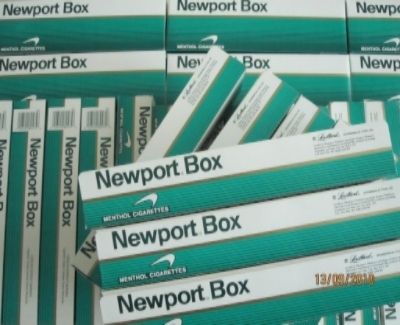 'Ports
The entire car trunk is filled with these, no joke. You can have a
couple
, here and there, but if I think you're putting a strain on my supply, I'm cutting my losses and feeding you to Shub-Niggurath.
Gas Mask Bong
In the midst of the monkey virus apocalypse? I'm wearing this thing permanently, like a psychedelic Bane making road head jokes to Passenger Seat Candy, while I'm shooting, driving, and inhaling, with the sadistic cult in hot pursuit on a winding country road during an evening rainstorm in a flurry of slow motion raindrops and bullets to strains of Buck Owens' Second Fiddle. Go ahead and let your mind draw that picture, man.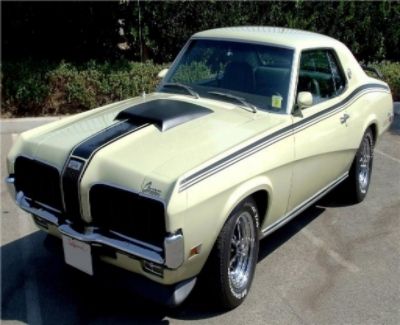 The Coug'
If you thought I was driving a super reinforced tactical bus full of mook survivors or something, you're bananas, and more importantly, you're on your own, as it's the most luxurious street whip of 1970, The Mercury Cougar XR-7 for this guy, with comfortable room for four, should the Doctor decide to pick up a survivor dip for himself, and the 351 V8 Cleveland under the hood for road-chewing getaways that'd leave Phantasm Reg's Hemicuda all totes jeal-atinous. Hard top model, to keep those pesky desert gargoyles at bay, of course.
If I go any further with this, I'll have written another script, so we'll draw the brakes right here, for now. What'd make it into your horror movie survival crate and why? I'd love to hear your ideas, either in the comment section or via e-mail, and while you're at it, why not check out the infinitely cool stuff over at the
Man Crates website
, where you're sure to find a gift crate order with your credit card number all over it, and don't forget to tell 'em that B.W. sent ya!