While most tv viewers from my generation were arguably sitting down to uber-boring episodes of M.A.S.H. and The Waltons, or admiring two out of the three Charlie's Angels (sorry, Kate), I was preoccupied with reinforcing my love for all things horror/mystery/sci-fi through made-for-tv anthology series of the day, after having been weened on classic genre shows of yesteryear like Twilight Zone, Outer Limits, One Step Beyond, and Alfred Hitchcock Presents, which all ran in syndication at various times throughout my childhood and fully reminiscent of the horror anthology comic titles I followed monthly back then: House of Mystery, House of Secrets, The Witching Hour, Weird War Tales, Secrets of the Sinister House/Haunted House, et al. Idiot box-wise, I rarely changed the channel when presented with a horrific episode. Granted, to be able to do just that back in the seventies, you had to actually get up from your chair, walk over to the television set, and physically twist the channel knob until you found something to watch. Not much of a problem for a kid like me, who admittedly liked to lie on his stomach, sprawled right on the floor in front of the tv like a trophy rug most of the time. Don't sit too close, you'll strain your eyes...
The Hitchhiker, HBO/USA Network (1983-1987,1989-1991)
With the likes of Catriona MacColl, Udo Kier, Joe Dallesandro, Sybill Danning, Franco Nero, and Klaus Kinski all scoring roles in this long running cable anthology with a familiar rattlesnake-esque title theme, it stands as required genre viewing for any self-respecting fan. I'd watch and re-watch these back in the cable box days, because, as like the storied fifties teen idol, Big Bopper used to say, I knoooooooow what I LIKE. And still do, of course, or else I wouldn't be here rambling on about it to you guys. Canada has released a dvd set with the first three seasons, I'm not sure about the others.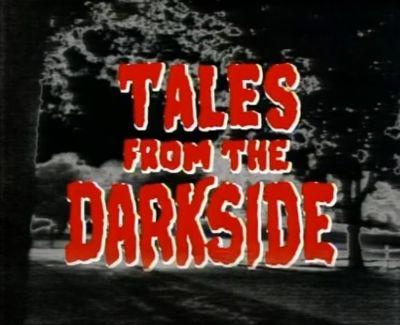 Tales from the Darkside, syndicated (1983-1988)
Pittsburgh-flavored genre goodness from the Romero camp, Darkside was must-see television for this guy long before that thing with With the likes of Gore God Tom Savini and even George A. himself tackling terror teleplays from Robert Bloch, Stephen King, Harlan Ellison, and Clive Barker, and talents like Debby Harry, Alison Sweeney, Bruce Davison, Lori Cardille, and Roberts Blossom, among others, in front of the lens, it makes for essential genre viewing for all, and is readily available in complete sets on disc that you should probably pick up immediately, if not sooner.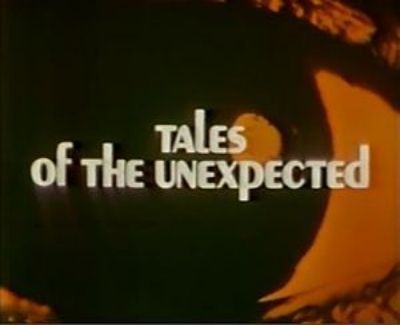 Quinn Martin's Tales of the Unexpected, NBC (1977)
This obscure little show appeared mid-season in 1977 on NBC (probably as a replacement for something else, methinks) and was hosted by William Conrad, starring the likes of Bill Bixby, Carl Weathers, Eve Plumb and Dean Stockwell, in sixty minute stories of the supernatural and science fiction, but ultimately lasted eight episodes in the end, then completely vanished from the collective consciousness of just about everybody but me, as I never missed it when it was on the first time around. If somebody would finally hunt down the complete series and release it in a box set, I'd surely be their pal forever if not longer.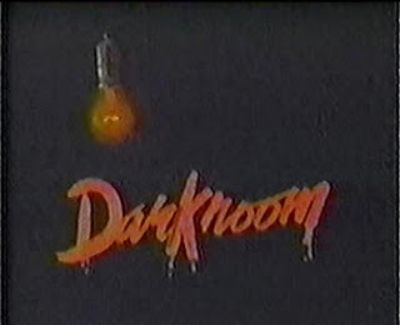 Darkroom, ABC (1981-1982)
You won't be able to experience this short-lived genre anthology, as hosted by action icon, James Coburn (!), unless you're in possession of an all-region dvd player, as it's only been released as a box set in Australian Region 4 at the time of this writing. I watched it religiously during its brief one season run back in the early eighties, after which it seemingly completely disappeared until the aforementioned disc release. You really ought not miss out on seeing names like Helen Hunt, Rue McClanahan, Ronny Cox, Billy Crystal, Brian Dennehy, or Dub Taylor in creepy stories provided by the likes of horror writer extraordinaire Robert Bloch, and as directed by Rick "Halloween II" Rosenthal and others. A lost classic. Just ask John Madden.
Tales from the Crypt, HBO (1989-1996)
Borrowing the name, retro feel, and shock-filled content of a notorious E.C. horror comic of the 1950's, this HBO series hosted by the iconic rotting genre puppet, The Cryptkeeper (who you either get a huge kick out of or who grates on your last frigging nerve, it would seem), boasts of just as much talent behind the lens as in front of it, with episodes directed by the likes of Chris Walas, Arnold Schwarzenegger, Walter Hill, Mick Garris, and William Friedkin, and starring actors like Joe Pantoliano, Demi Moore, Patricia Arquette, Morton Downey Jr, Malcolm McDowell, and Tim Roth, just to mention a few. All seven seasons can be had on disc for a mere pittance these days, so there's no excuse for not reacquainting yourself with every last one of them.
Hammer House of Horror, ITV (1980)
Though this British series that invokes the name of the legendary film company only lasted thirteen episodes, it has always remained a favorite of mine (along with the Hammer House of Horror/House of Hammer/Halls of Horror magazine of the era, of course), due to memorable appearances from the likes of Peter Cushing, Ian McCullough, Ian McShane, Diana Dors, Patricia Quinn, and many others, telling stories of vampires, witches, demons, ghosts, and werewolves. If the box set isn't already in your collection, why is that?
Roald Dahl's Tales of the Unexpected, ITV (1979-1988)
Who can forget the upbeat circus-y theme music that preceded each episode? This one takes me back. On any given episode you'll see the likes of Peter Cushing, Susan George, Denholm Elliot, Susan Strasberg, Toyah Wilcox, Eli Wallach, Robert Loggia, and countless others. I can remember being a regular viewer around the age of ten, and repeating the show's intro tagline spoken by author/host Roald Dahl ("A wise man trusts only in lies, believes only in the absurd, and learns to expect the unexpected...") as a greeting whenever I talked to my cousin on the phone, until my Aunt, who already was under the impression that I might be the Devil incarnate, heard him saying it to me one day, instantly forbidding that he ever do it again, in the fear that he'd actually end up
believing
it! Hahaha. It's just a tv show, ferchrissakes. Lighten up, Francis.
Ghost Story aka/ Circle of Fear, NBC (1972-1973)
Created by horror legend Richard Matheson, produced by William Castle, and hosted by Sebastian "Mr. French" Cabot, this short-lived but admittedly very groovy series boasted appearances from actors like James Franciscus, Meg Foster, Karen Black, Carolyn Jones, Kim Darby, Patty Duke, and Pamela Franklin in the most supernatural of circumstances. The series dropped the Ghost Story title for Circle of Fear after fourteen episodes, also eliminating Cabot's character at that point, lasting only eight more before cancellation. A great dvd boxset of the entire series is slightly pricey, but definitely worth hunting down for your respective collections.
Rod Serling's Night Gallery, NBC (1970-1973)
This one, my favorite, takes me back to memories of my Aunt Julia spending late Saturday nights at our house keeping me and mom company while my old man worked at the newspaper, sprawled on the living room couch across from me, chain smoking with her miserable spoiled poodle, Chou-Chou, contentedly curled up on her lap, but still growling up at her from time to time during the commercial breaks, as to let her know who was calling all the shots. That dog's pimp paw were mighty hearty, I'm here to tell you, O me brothers and sisters. A more horror-oriented, groovy seventies Twilight Zone, with Rod Serling often looking like he's just come off a pack-banger of Chesterfield's while introducing evocative Thomas J. Wright paintings with short genre fiction, usually written by Serling himself, attached to them. The entire series made it to dvd between 2004 and 2012, and belongs on your shelves, without question.