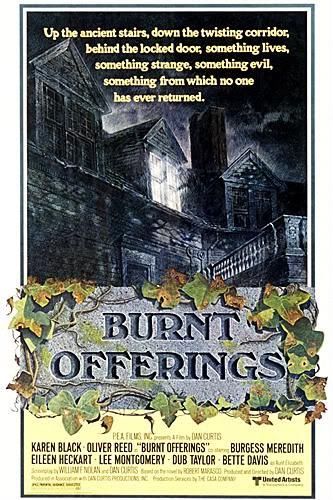 Get into your pajamas,kids,mom is popping up some Jiffy Pop.Pull up a spot on the big rug in front of the wood grain Zenith floor model television,and stop putting the
Slime with Worms
on your sister.The way back machine stops in 1976 tonight,and the focus is on yet another classic piece of horror by the late master,Dan Curtis.He may be remembered best for "Dark Shadows",but to sleep on his dizzying seven year horror run from 1968-'75 is criminal,and punishable here at the Wop with headphones blaring Oliver Reed's musical numbers from "Tommy" on repeat,duct taped to your domepiece until you lose your bearings,your mind,or both.Regulars here know full well the degree to which I dig all things Curtis,and tonight's offering to the gods of cinema is one of the finest examples.Winner of three Saturn Awards in 1977(Best Horror Film,Best Director,and Best Supporting Actress for iconic Bette Davis),and three more at Sitges(Best Director,Best Actor and Actress for Reed and Black,respectively),Offerings is a classic haunted house story,based on the 1973 novel of the same name,its memorable shocker ending,standard issue for most Curtis vehicles,usually comes to mind first for those who recall seeing this one,way back when.
Aunt Elizabeth(Bette Davis)opens wide to eat backbone-cracking,hallucinatory sliding coffin death.Ben(Oliver Reed),on the other hand,isn't as hungry.
The Rolfs(Black,Reed)inquire about renting a spacious Victorian mansion from the Allardyce siblings(Eileen Heckart,Burgess Meredith) for the summer.For nine hundred dollars the palatial estate is theirs,but for a few bizarre requests:they must care for the pair's mother,a reclusive old woman perpetually locked away in her room upstairs,and they must promise to
love
the house.Patriarch Ben is reluctant to enter into the strange agreement at first,but is soon talked into it by his wife Marian.The couple then moves in with their young son David and Ben's eldery aunt Elizabeth(Davis)in tow,a plethora of upkeep and restorative chores ahead of them.Marian is instantaneously enamored with the antique decor of the living room directly outside Mrs. Allardyce's locked bedroom,a table full of dusty framed pictures of people from varying time periods and quaint music box first on her checklist.Ben and his boy quickly get the inground pool back up to specs,but when they take a celebratory swim together,he's suddenly overwhelmed by the urge to hurt the child,violently roughhousing and holding him underwater as his aunt looks on helplessly in terror.Meanwhile,his wife spends more and more time upstairs outside the locked bedroom,tirelessly polishing pictures,and even dressing in Victorian era clothes,all while resisting her husband's late night amorous advances.Things get progressively worse as Ben is recurringly haunted by visions of a childhood funeral and uber-creepy pale,grinning hearse driver.Then,one night he is forced to break into David's room to find his son unconscious while gas dangerously leaks out into his room while the windows are jarred shut,which Marian later blames on Aunt Elizabeth and her increasing forgetfulness.The old woman,heartbroken by the accusations,sinks into a state of depressive illness,which kills her right under her nephew's nose,as he's too busy having nightmarish visions of his hearse driver slamming an empty coffin into his aunt's bed.
Marian(Karen Black)morphs into Mother Allardyce,who isn't very nice.
After Elizabeth's funeral,Ben is convinced the house is somehow responsible for the recent accidents and his aunt's death,but his wife refuses to leave,regardless of his theories.He even bears witness to the estate shedding old siding and roof tiles,and repairing itself(!),which proves too much for the man to take.When he tries to drive off the property with his hysterical son riding shotgun,the surrounding foliage physically stops his car and entwines itself around the man.During his escape attempt his injuries leave him in a state of catatonia,only snapping out of it as the pool comes to life and vast,crashing waves attempt to drown his son.After Marian sees the pool's murderous intent,she dives in and saves her boy's life,finally vowing to leave the bizarre property with her family while they're still breathing.As they're about to drive off,she stops to go back and tell Mrs. Allardyce goodbye and where the old woman can reach her after they've gone.Ben,impatient from waiting in the car with his son,goes inside afterward to find his wife,who has taken on the personna of Mrs. Allardyce upstairs in the locekd room,and throws her husband out one of the windows where he faceplants through the car windshield.David tries to flee the car himself,but is crushed to death by a crumbling chimney.The Allardyce siblings return to the estate,remarking of its restored beauty,and their mother's return.On the old woman's table upstairs,photos of Ben,Elizabeth,and David have joined all the others in her collection...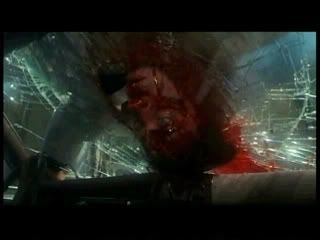 I hear that In and Out Auto Glass in Oakland does nice work.
Stephen King admits drawing heavy inspiration for his own "The Shining" from this book/movie,and it's pretty hard not to notice,revisiting it for the first time myself in decades recently.Curtis changed the ending from the novel to include the spectacular windshield faceplant and chimney avalanche,but stayed pretty faithful to the Bob Morasco book otherwise.The ten time Oscar nominated Dame Bette complained of trouble on the set with Karen Black not paying her the respect she deserved.Better act like you know,Karen-baby.If you can score yourself a copy of this little dittie,by all means,do it with all speed.If you're into unsettling haunted house-based horror,Curtis' take on the supernatural subject matter will quickly vault itself to the top of your favorites list.Overall,a satisfyingly solid effort packed with scares,that merits a Wop scale rating of: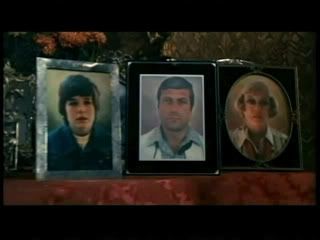 Hey,"The Shining",are you feeling inspired yet?