Like the unglued old broad down the street with the noticeably out-of-control cat fancy, we can't stop at ten. Therefore, tonight, I present to you my current top ten fanged favorites of the ever-voluminous vampire genre. Any one of these films is worthy of repeated viewings, and often are, in my digs, no thanks to untimely movie services on the web like Netflix, Hulu, Vudu, and countless other contemptible streaming sites that offer the viewer a miserable pittance of recent direct-to-video detritus and very little in the way of classic genre fare. Go ahead and scoff at the idea of owning physical media like the soft-boned beardneck weakling you probably are, I can watch any movie in my gargantuan collection whenever I want, and never have to allow for unacceptable terminology like "availability". But that's another rant for another evening. Onwards.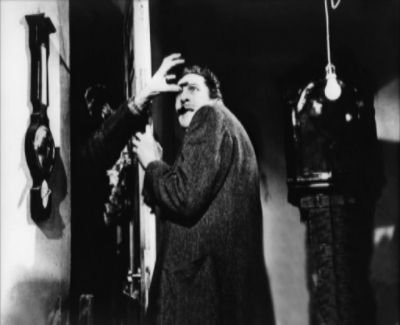 Last Man on Earth (1964)
Based on the 1954 Richard Matheson novel, I Am Legend, this low budget cult classic pits the glorious Vincent Price against a vampiric plague that has seemingly engulfed much of humanity. A grimly chilling apocalyptic shocker that has been copied with vampires (and zombies) numerous times in the decades since.
Dracula (1931)
When it came to cinematic portrayals of the legendary Count when I was a much smaller and younger Wop than the one you see before you today, Bela was my favorite fella, poised, dramatic, and intense, as he translated his American theatrical successes as Dracula to the big screen in Tod Browning's immortal adaption for Universal Studios.
I tre volti della paura AKA/ Black Sabbath (1963) '
The Wurdulak" segment of Italian director Mario Bava's consummate horror anthology stands as my favorite in the film, which is well worthy of placement among the best the genre has to offer.
Lat den ratte comme in AKA/ Let The Right One In (2008)
A young, twelve year old, oft-bullied Swedish boy develops a symbiotic relationship with a child-vampire; rare and unforgettable, it subsequently breathed new life into a genre that had stagnated for decades. One of the most superlative and sublime modern vampire films to date.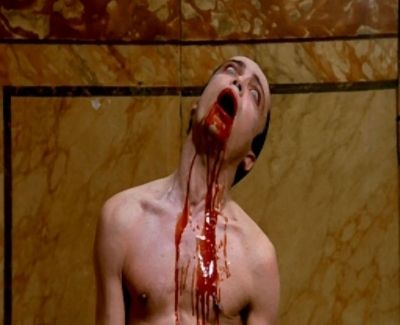 Dracula cerca sangue di vergine...e mori di sete!!! AKA/ Blood for Dracula (1974)
Udo Kier, as a sickly Dracula, travels from Transylvania to Italy, in the search for the blood of virgins only to find an aristocratic family of insatiable whores and a communist peasant handyman with a Brooklyn accent. A hilarious, campy, cult classic.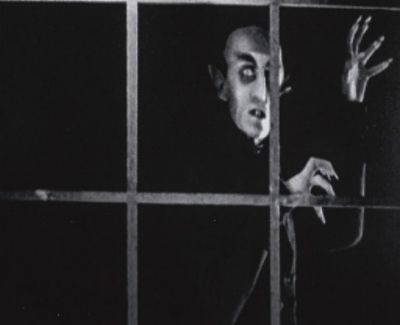 Nosferatu, eine Symphonie des Grauens (1922)
A German expressionist classic that arguably stands as one of the earliest "cult" films, after most prints were burned or destroyed when Bram Stoker's estate sued for copyright infringement and won, but a much duplicated surviving copy had already escaped for international distribution, and lives on to this day as a mercurial paradigm of vampire cinema.
Dracula AKA/ Horror of Dracula (1958)
Of the seven times the late, great Christopher Lee would portray the legendary nobleman with a propensity for blood, this first Hammer Studios effort directed by Terence Fisher stands, for me, as the first step in the evolution of the character from the oft-lampooned cliche' that rose out of Bela Lugosi's earlier portrayal. After seeing it as a child, there was only one Dracula as far as I was concerned.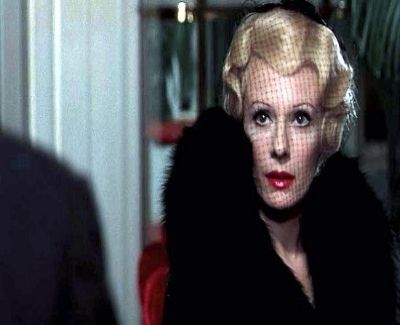 Les levres rouges AKA/ Daughters of Darkness (1971)
Elegant and mesmerizing, Delphine Seyrig gives us a Dietrich-esque Countess Bathory whose outward flamboyance hides her jaded views from a self-centered newlywed couple in Brussels. A movie that I've always held in the highest regard, as a fine genre example and otherwise.
Nosferatu the Vampyre (1979)
With a lineup that features names like Herzog, Kinski, Adjani, and Ganz, one could almost predict the ingenuous product that would spring from the collaborative effort. Tragic and beautiful, passionate and lyrical, a worthy tribute to Murnau's then-fifty year old German classic and the second of five films that director Herzog would team up with the famously imposible actor Klaus Kinski for.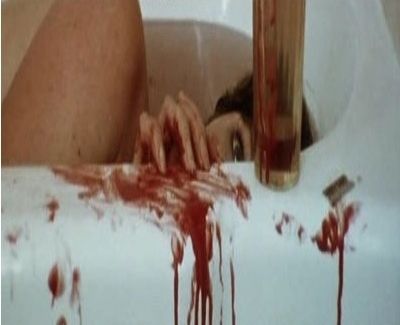 Martin (1977)
Leave it to Pittsburgh zombie king George Romero to tackle the vampire genre as effectively and engagingly as anyone ever has. Often overlooked in favor of his wildly popular flesh-eating ghoul movies, this one is arguably the best he's done, hands down, with a performance that's both stellar and poignant from John Amplas, a regular in Romero's work, and top notch gory realism from FX wizard, Tom Savini. My favorite. Period.